Personal Injury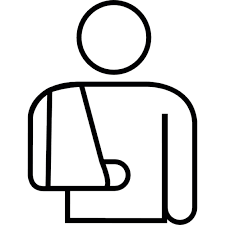 You've been hurt. You did nothing wrong. You simply want to get better and get your life back on track.
Yet, you can't seem to get a fair deal to help you achieve that. You've tried to be reasonable, patient and honest with everyone you have been dealing with, but you're still frustrated by how little is being done to help you get your life back together.
At Rizk Law Office, we know the frustration that clients who have been injured go through. If your story sounds a lot like the one described here, we can help you get the compensation that you deserve.
Our office has experience dealing with personal injury claims arising from Motor Vehicle Accidents and Slip and Falls. We work towards helping you get on track with your recovery by putting you in touch with the health professionals and information you need.
If you are ready to start working on putting your life back on track, give us a call at 613-800-7571. We offer free consultations for personal injury matters.